We're looking for stellar candidates to join our awesome team at both Soda Jerk Co. and the Nemesis Club. We're hiring Soda Jerks to create beautifully outrageous, delicious milkshakes and Escape Game Sidekicks to deliver unforgettable, heroic experiences. All of our team members work at Soda Jerk Co., but some work as Nemesis Club Sidekicks as well.
We're also searching for a few stellar shift leads and supervisors!
This isn't an ordinary job, and we aren't looking for ordinary candidates. We're super picky about who we hire, and we expect a lot out of our team members. But we work hard to make Soda Jerk Co. and the Nemesis Club a really great place to work!!!
 Here's our recipe for the perfect Soda Jerk: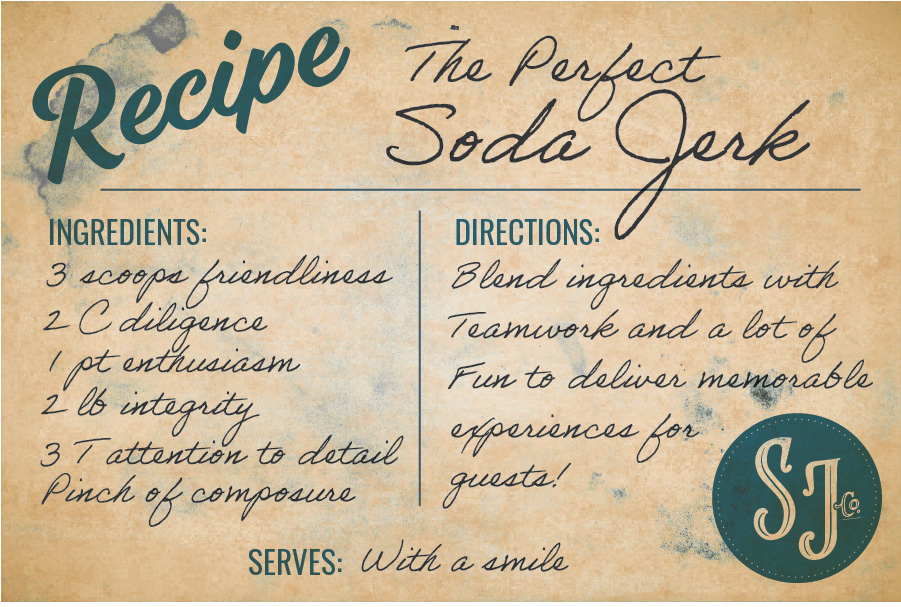 If this sounds like you, we'd love to hear from you! Please apply below.
We look forward to hearing from you!